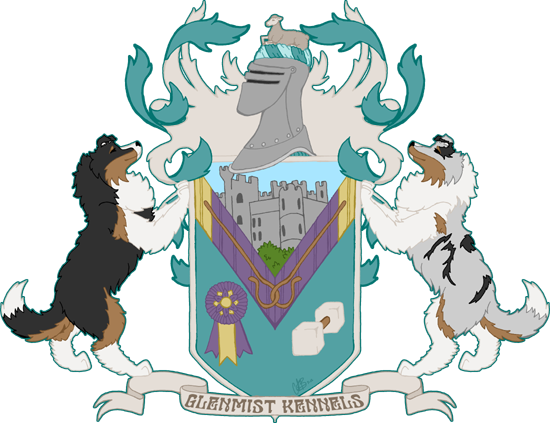 When we breed a litter, we're looking to do a few things. First off we're are looking to improve our lines, to meet up with the breed standard.
This is important for structure. If your sheltie isn't built right, it can't do what it was bred to do, which is herd sheep. Bad structure makes your sheltie work harder, and wear down easier when it is doing physical work.
This is also important for intelligence. An intelligent Sheltie is easier to train for any work you need them to do. Herding, Obedience, Rally, Agility and even Pet Therapy work.
Conformation isn't a "pretty dog" contest. If it were, the sheltie would go best in show everytime (In our opinion). Conformation is judging the dog to the breed standard and choosing the dog that best fits what that breed's standard says.
Here are some photos of our shelties in conformation.